Mission- Bringing the missing element "FUN" back into a child's life.
Kiddikids is a private Crèche, Pre school and After School activity centre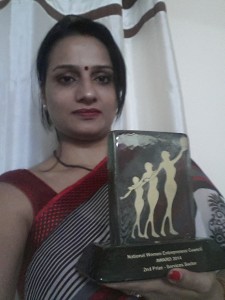 offering several types of indoor and outdoor activities under one roof with an added advantage of opening till late after school.
As a parent we all want the best for our children and we are always looking for ways to achieve this.We have been awarded  2nd prize from the Ministry in the Service sector and hence proving Kiddikids is aiming to develop our children's skills in the most unique way.
For each one of us starting a school is an important landmark in our children's lives and it is our aim at kiddikids to encourage your child's development and learning before he/she starts school. The baby, toddler and pre-schooler years are very important for children's learning and well-being and when we encourage their enthusiasm and curiosity, we'll be building a firm foundation for their lives at school.
Our centre is managed by experienced, trained and professional people whose foremost intention is to ensure each child's safety, security and opportunity to develop in a happy and stable environment.
Our strict regulations have been set up to ensure that you feel confident that your child is in good care with us all day, every day.
We are now taking registration for the intake of year 2016-2017
Limited seats …hurry up now!